***************************************
CALLING ALL TEENS & VENTURE FAMILIES
FISH FRY FRIDAYS SIGN-UPS
DESSERT TABLE DONATIONS and/or CLEAN-UP HELP
Fridays: 2/28, 3/6, 3/13, 3/20, 3/27, 4/3, 4/10
Are you able to donate desserts for our dessert table once or twice during Lent? Does your teen need service hours or have a desire to lend a hand and assist the Holy Name Society by helping with clean-up? Sign up today!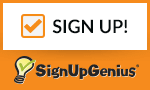 Journey through Lent with our group. Calling all Teens and their families to joins us as we embark upon 40 days of Service and Sacrifice. The Friday Night Fish Fries are nights that many of our teens look forward to. The Holy Name Society Fish Fry allows us to keep all donations and proceeds from our Donated Dessert Table.
***************************************
TEENS, LEADERS, PARENTS
GERTRUDE HAWK FUNDRAISER TABLE
WE NEED YOUR HELP
Saturday 2/29/20 & Sunday 3/1/20
Theresa will not be here this weekend to man the Youth Group Gertrude Hawk Table. This is one of our larger fundraisers during the year. We need a couple of teens and/or their parents to stand at the table for a short time and collect orders or hand out catalogs. It is super simple and requires very little time or planning. Just show up really!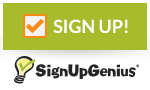 We need 2 Teens and/or Parents to stand at the Fundraising Table before and after each Mass for about 10 minutes, it is super simple - you just need to hand out Candy Catalogs and Collect orders that are being turned in. The proceeds from this fundraiser are used for our events, activities, meeting snacks, and scholarships.
ALL VENTURE MEMBERS & VOLUNTEERS
LIVING STATIONS OF THE CROSS
Performance Friday 4/10/20
(practices will be scheduled according to individual schedules)
Join the annual Reenactment of the Living Stations of the Cross! Let us know how you would like to be involved.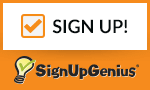 How would you like to be involved in the annual Living Stations of the Cross reenactment
***************************************
WANTED YOUR NEW OR USED PLASTIC EGGS & FILLERS
COMMUNITY EGG HUNT
Please return by Friday 4/3/20
We will be filling eggs on Friday 4/3/20

St. Catherine's Parish & Bayshore Community Do you have a desire to get involved with our Annual Egg Hunt & Eggstravaganza??? Games, Activities, Crafts and more! Hunts begins at 1:40, don't miss out on FREE family fun!
St. Catherine's Youth Group
Consent Forms

If you have any questions regarding the forms, or need help accessing them, or need printed copies, please contact Theresa at 732-419-8298
ALL CONSENT FORMS DUE WEDNESDAY PRIOR TO THE EVENT (if event is on a Wednesday, forms are due MONDAY) PLEASE PLEASE PLEASE get them in on time. If you have a problem dropping them to the school or rectory by Wednesday, please contact Theresa ASAP
Medical Consent Form Page 2 (this form must be filled out and submitted once per year and EVERY time information changes. Please ensure your page 2 form is on file!)
***************************************
LEADERS/VOLUNTEERS
Sign-up for March-June
CALLING ALL VENTURE TEAM MEMBERS
Let us know which meetings you can make, this will help us to plan. Don't worry if things come up and you have to change your commitment, you can just reply for the next 1 or 2 weeks at a time, it would be super helpful for planning large and small group activities. Thank you as always for your commitment!!!!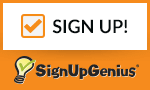 St. Catherine's Youth Group Please let us know what meetings you can be at - appropriate supervision is needed with the growing group! You are very much appreciated. THANK YOU for your continued dedication.
***************************************
***************************************